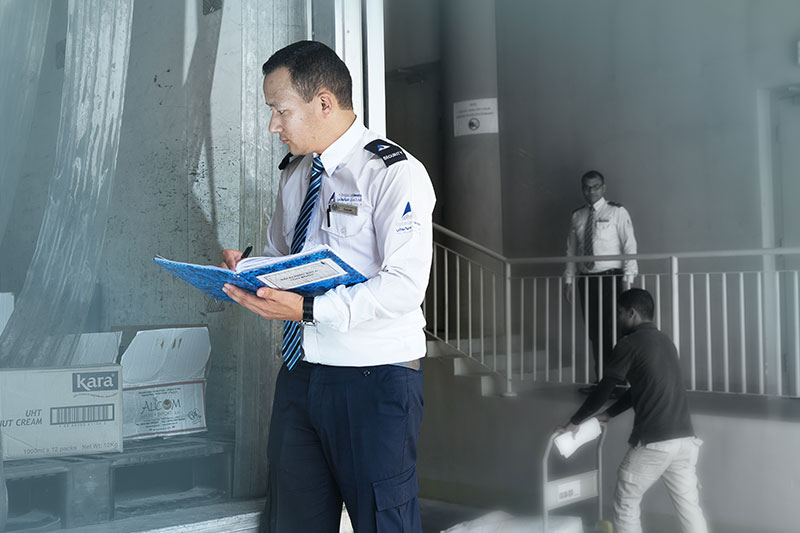 Manned Guarding
Manned guarding is when a security guard is based on a site or property. All our guards are highly trained, they often work alone, are quick to make informed decisions in response to occurrences on site. Our manning guards provide visual presence; patrol in security uniform on site 24 Hours, work in reception areas, answering calls and giving directions, checking visitors but at the same time keeping a low profile while ensuring the building remains safe and secure at all times.
Optimize Security guards are well-briefed and trained to very high standards before they start work on a client's site and hence we can be trusted to provide top-notch security services. We take our time to learn about your business and our guards get a two week orientation of the premises in order to send guards who best fit the Client. We expect our guards to protect the Client's property and Personnel with dedication, integrity and commitment. Our comprehensive and superior service goes further than the highly-trained security guards we provide for your site. Guards are required to make regular check calls to our state-of-the-art, 24-hour control center.
For a more personalized service, we ensure that our supervisors and managers routinely and randomly visit each client's site in order to review the security guards' performance. This is to identify if there are any breaches in security and also to assess if the security requirements of the site have been compromised or changed, so we can liaise with the Client and offer any recommendation for keeping the premises secure at all costs.
Optimize Security Guards are available on a temporary, permanent and emergency services, and can be either uniformed or in plain clothes. Our manned guard service offers a supreme level of protection.